Wellness holidays in South Tyrol
On a farm
Only in a relaxed body, the mind finds peace. With a wellness holiday in South Tyrol on the farm Wolfenhof you will not only delight body, mind and soul, but you will also combine them in a harmonious way. This should be the purpose of a wellness holiday. During your vacation days on our wellness farm you will find many opportunities to unwind and rest from everyday life. In the warmer months you can get your blood circulation going with long hikes through the picturesque countryside around the farm Wolfenhof. In winter you can expect excellent winter sports areas, which lie in close proximity to the farm Wolfenhof. And afterwards you can visit the wellness area on the farm Wolfenhof, to relax and unwind after an active day. In the relaxing zone with a protected outdoor area that is bounded by a dry stone wall to the outside, you can heavenly unwind.
A wellness oasis in the mountains
the farm Wolfenhof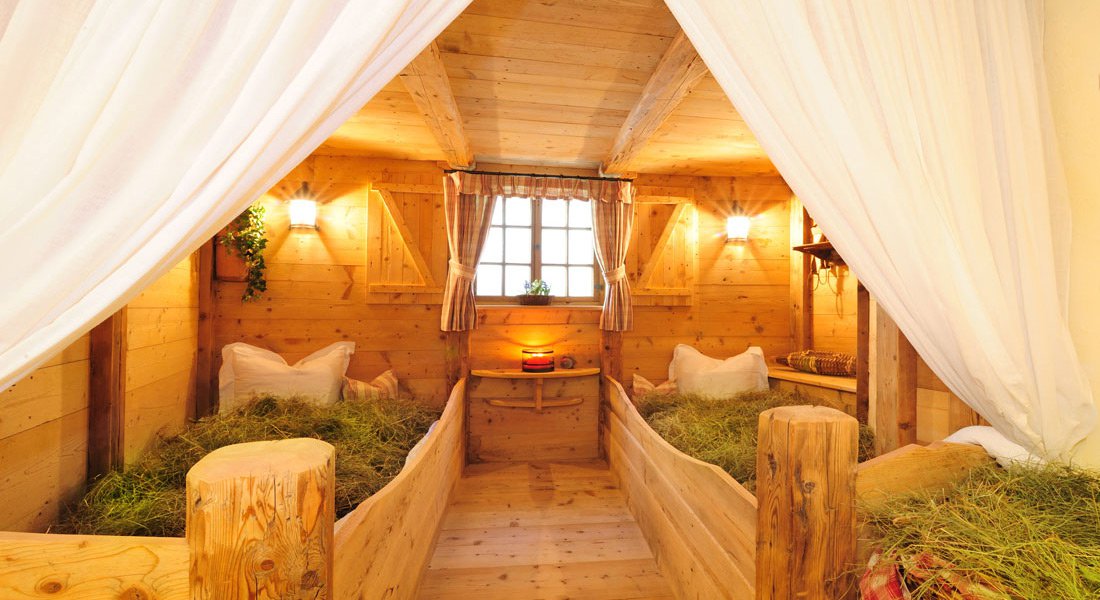 A lift will comfortably take you to the wellness area on the farm Wolfenhof in Colle Isarco. It features a Finnish wood sauna and a beautiful relaxation room with access to the unique courtyard. In the lower part of the wellness area there is the large whirlpool, where you can wonderfully relax. Experience an extraordinary wellness holiday in South Tyrol, a true fountain of youth for your body, mind and soul. In summer you can enjoy our fragrant herb garden – a feast for the senses!
Access to the wellness area is free for all guests aged 14 and over.